Press Release
TapRoot Interventions & Solutions, Inc
June 29, 2022
Phoenix, AZ, June 29, 2022 – TapRoot Intervention & Solutions (TapRoot), creators of digital caregiver Ella℠, the first personalized care management platform designed specially to support caregiving of seniors and persons with behavioral episodes, has named Tena M. Alonzo as a member of its Clinical Advisory Board. Ms. Alonzo is the Director of Education and Research at the Beatitudes Campus in Phoenix Arizona. She has 35 years of experience as a long-term care provider and researcher addressing evidence-based practices in dementia care, specifically practices that emphasize person-centered care approaches.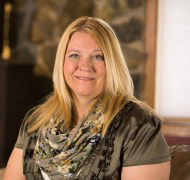 Ms. Alonzo's research focuses on dementia-related behavior, while decreasing reliance on antipsychotic, anxiolytic and sedative medications, and eliminating physical restraints. Currently, Ms. Alonzo is the founder/director of Comfort Matters®, a dementia care education program, developed at Beatitudes Campus.
"We're thrilled to have Tena's expertise on-board and helping us to fine-tune Ella's personalized database," states Chief Commercial Officer Linda Buscemi, PhD. "Tena is respected nationally and shares her expertise routinely across the United States in to promote better care for seniors aging with dementia."
Ms. Alonzo's work has been published in 30 scholarly journals and articles including The Gerontologist, Journal of Hospice and Palliative Nursing, American Journal of Alzheimer's Disease and Other Dementias, Annals of Long-Term Care and Generations. Her work has also been published in the book, Palliative Care for Advanced Alzheimer's and Dementia: Guidelines and Standards for Evidence-Based Care, Ms. Alonzo's work has also been featured in national media, including The New York Times, Boston Globe, Global Mail and New Yorker Magazine, as well as the Public Broadcasting System and British Broadcasting Corporation.
About TapRoot Interventions & Solutions Inc
TapRoot, creators of digital caregiver Ella℠, is the first personalized care management platform designed especially for caregivers of persons with cognitive deficits. Ella elevates the caregiver with evidenced-based behavioral approaches to mitigate behavioral expressions of persons with Alzheimer's/dementia and mental illness. Using millions of data points, Ella deploys a 12-year history of successful interventions and considers medical history, physical ailments and even demographic data to further target interventions and enhance its machine learning processes. Ella is the first validated personalized behavioral database (Behavioral Fingerprint) supporting population health management principles while enabling outcome measures for long-term care operators and payers.
About Beatitudes Campus:
Founded in 1964, Beatitudes Campus is a not-for-profit life plan community offering a wide spectrum of services for older people including independent living, assisted living, skilled nursing, memory support and home health services. The campus has served more than 17,000 older adults since it began. Beatitudes Campus uses a resident-focused approach to provide the most successful living experience possible; resident empowerment and purposeful living is everyone's primary concern.
###
Want to improve care for your cognitively-impaired patients?