Press Release
TapRoot Interventions & Solutions, Inc
July 21, 2022
Phoenix, AZ, July 21, 2022 – TapRoot Intervention & Solutions (TapRoot), creators of digital caregiver Ella℠, a HIPAA-compliant, cloud-based digital solution for senior living communities and the aging-in-place market, is pleased to welcome Sheryl Zimmerman, PhD, MSW to its clinical advisory board.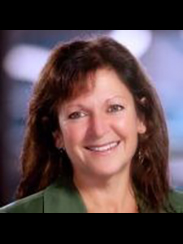 Dr. Zimmerman is an internationally recognized research expert in long-term services and support for older adults, including those living with dementia. She works closely in a leadership capacity with the National Institute on Aging, the Alzheimer's Association, the Gerontological Society of America, the National Center for Assisted Living, and the Society for Post-Acute and Long-Term Care Medicine, as well as with the North Carolina Department of Health and Human Services and other organizations on initiatives addressing a range of issues related to care, outcomes, and quality of life for older adults.
At the University of North Carolina, Zimmerman co-directs the interdisciplinary Program on Aging, Disability, and Long-Term Care at the Cecil G. Sheps Center for Health Services Research and is director of aging research in the School of Social Work. She has served as associate dean of doctoral education, and associate dean for research and faculty development, in the School of Social Work.
Zimmerman will support the continuous learning environment of TapRoot's Ella, the first personalized care management platform designed specially to support caregiving of seniors and persons with behavioral episodes.
"Sheryl is amazing, and I'm delighted to have her expertise supporting us on this journey and developing Ella," states Chief Clinical Officer Linda Buscemi, PhD.
 About TapRoot Interventions & Solutions Inc
TapRoot, creators of digital caregiver Ella℠, is the first personalized care management platform designed especially for caregivers of persons with cognitive deficits. Ella elevates the caregiver with evidenced-based behavioral approaches to mitigate behavioral expressions of persons with Alzheimer's/dementia and mental illness. Using millions of data points, Ella deploys a 12-year history of successful interventions and considers medical history, physical ailments and even demographic data to further target interventions and enhance its machine learning processes. Ella is the first validated personalized behavioral database (Behavioral Fingerprint) supporting population health management principles while enabling outcome measures for long-term care operators and payers.
###
Want to improve care for your cognitively-impaired patients?