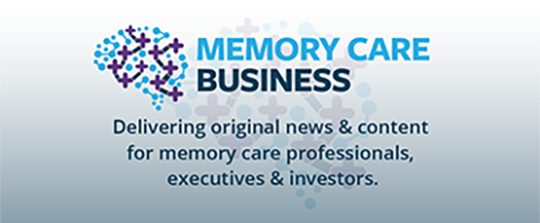 By Sloane Airey
The future of memory care lies in technology, treatments and training.
As the incoming baby boomer generation looms large over the industry, memory care operators and experts are in 2023 employing tools that include AI-powered tech, new Alzheimer's-fighting drugs, and tried-and-true methods to move the sector forward for residents across the country.
Taken as a whole, these treatments and new operational methods are helping to advance memory care to its next era. And while many companies are still in their early stages of implementing them, leaders see even more promise ahead as they gain sophistication and know-how.
'Slowing progression of the disease'
Memory care operators and care specialists have in the last year and change gained new tools with which to treat Alzheimer's and other forms of dementia, though some have carried controversy in recent years.
Several FDA-approved drugs to fight Alzheimer's have sparked some hope in recent months, though several experts SHN spoke to say they remain "cautiously optimistic" about them. Recent trials show that three drugs – Aduhelm, Leqembi, and Donanemab – can potentially forestall dementia by helping remove a substance that builds up in the brains of patients with Alzheimer's.
"While not a cure, by slowing progression of the disease, these new treatments may enable individuals to have more time to participate in daily life and live independently," Dr. Nicole Purcell, a Neurologist and the Alzheimer's Association's Senior Director of Clinical Practice, told Memory Care Business.
Aduhelm in particular garnered controversy for its expedited and unpopular FDA approval in 2020 amid concerns it had not been shown to be more effective than existing treatments. Some care practitioners also were wary of potential side effects, including an increase in headaches, risk of falls, brain swelling and possibly bleeding, which requires costly MRIs to monitor. These side effects, along with Aduhelm's debated efficacy, have since led drug approval applications to be pulled in Canada and Europe.
But even in the lower 48, all three drugs are not always accessible to patients and memory care facilities.
"Paying for these treatments out-of-pocket is not an option for many people," said Purcell, who noted that manufacturers list the annual price of Leqembi at $26,500 and Aduhelm at $28,200.
Still, Purcell noted that there are now over 140 therapies currently in clinical trials that aim to target Alzheimer's from a biological standpoint. "Anti-amyloid approaches are likely not a "silver bullet," but they are the first wave of effective treatments for Alzheimer's, with more to come," she said.
She added that in 2023 there is an "increasingly robust treatment landscape for Alzheimer's."
"The progress we've seen, not only in [new drug treatments] but also in the diversification of treatment types and targets over the past few years, is exciting and provides hope to those impacted by this devastating disease," Purcell said.
'We're excited about the potential of AI'
Senior living operators in the pandemic years have upped their technology budgets higher to stay ahead of the curve. Recently, the rise of automated intelligence (AI) tools such as ChatGPT has led to new hope for utilization in senior living settings.
Among the proponents of AI in memory care is TapRoot Interventions EVP of Strategy and Growth Juliet Holt Klinger. Holt Klinger is well-known in the memory care sector, having worked as senior director of dementia care and programs for Brookdale Senior Living (NYSE: BKD), the largest senior living operator in the country with 672 communities.
Holt Klinger told Memory Care Business that without a cure, "what folks are left with then is, is a landscape that generally involves helping people to cope with symptoms. And that's where I think memory care comes in."
But with staffing challenges that include difficulty finding enough workers and keeping them on the job experts told Memory Care Business that it's a challenge to provide consistent, memory care for all patients. Holt Klinger is among a growing crowd hoping artificial AI can lend a hand in residents' care.
Using AI, operators can in theory learn more about residents before they move in, and more accurately place them within a community. The ability to more quickly assess and place a resident is an important part of their care — not only for efficiency but for the quality of that care as well.
"The future is not that we're going to train this whole army of caregivers to be dementia experts," said Holt Klinger. "We're excited about this intersection of technology and problem solving."
TapRoot's mobile app invites the loved ones of a dementia resident to share information including favorite foods and known stressors or triggers. The app then uses AI to suggest the best ways staff can help the patient when they're experiencing behavior problems.
"If you can't get somebody into a bath, [or] someone's refusing medications, or someone is striking …our app gives them the answer in that moment," said Holt Klinger. She noted that so far, these AI-recommended interventions have helped the company reduce medication utilization by as much as 20%, as happened during the first two months of a recent AI pilot program.
Ultimately, she hopes this kind of real-time AI assistance can help staff who are new to the industry and also help reduce the psychotropic medications patients may need. It's a new direction for the industry, where AI has previously been seen as an opportunity to streamline back-office tasks and monitor patients' movements to reduce falls.
But this AI analysis of gait and other behaviors may open other doors, too, according to Dr. Sandi Petersen, vice president of health and wellness at Pegasus Senior Living.
"Looking to the future, we're excited about the potential of AI in diagnosing pre-dementia conditions," Petersen told Memory Care Business. "Early diagnosis is key to slowing the progression of memory diseases, and AI could revolutionize this process."
Future isn't all high-tech
Though technology holds promise to revolutionize the memory care sector, care is still implemented by humans. As such, the sector's tried-and-true methods aren't going anywhere.
Lisa Brush from Canadian-based senior living provider Symphony Senior Living believes she can find success by looking to the low-tech lessons of the past. After experiencing almost 50% staff turnover on Symphony's four properties during the pandemic, the company was scrambling.
"Everybody was doing everything," she said. "Our executive director was cooking food when needed."
Due to limited staffing, Brush said they had to pair patient's medications to what was "absolutely needed for these folks". Symphony enacted shelter-in-place procedures that kept residents safe from Covid-19, but like many senior living communities, meant families could only connect over Zoom calls managed by staff. Even so, Brush said she saw some remarkable patient improvements among the 50 residents in their memory care program during that time.
"We almost had no one going to hospital due to behaviors. The residents generally were happier, they were more content, they were more relaxed," she said.
She explained that seeing the same staff every day, and only seeing their family in limited capacity when they were well enough, reduced stressors that sometimes trigger negative behaviors in patients.
"The funny thing is, none of this is new," Brush notes. "This, this is what we talked about 20 years ago, we knew this, we knew all of these things."
While Pegasus Senior Living is keeping an eye on AI, it's also building on the tried and true wisdom of encouraging neuroplasticity to help dementia patients. The company's staffers keep residents well through a mix of exercise, food with activities to stimulate appetite and socialization, in addition to the normal medical treatments. The idea is to target ways to rebuild the communication between different parts of the brain damaged by dementia.
"That's why we've developed a sequence that extends the wiring around damaged sections, allowing residents to build new neural connections," said Peterson.
But that isn't to say technology can't aid those practices: Brush noted that thoughtful design elements like circadian lighting can help memory care staff better assist patients in regulating their wakefulness.
At the end of the day, experts and operators are optimistic for the future of memory care, even as needs are expected to rise in the coming years. And they are embracing giving caregivers all of the support they deserve in caring for older adults with dementia.
"The work that these caregivers are doing is highly complex, and it's deserving of tools and support and the resources and consideration," said Holt Klinger.
Want to improve care for your dementia residents/clients?