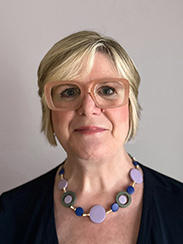 Juliet Holt Klinger, MA
EVP of Strategy and Growth

Juliet Holt Klinger serves as EVP of Growth and Strategy for TapRoot Interventions. She has specialized in designing and promoting person-centered programs and care pathways for people living with dementia for more than 35 years. As an educator and innovator, she has developed and operated programs for large national companies representing both skilled nursing and assisted living levels of dementia care. In her most recent role for Brookdale Senior Living, she developed a large team of dementia specialists, launched new dementia care product lines and drove strategy around technology innovations as well as served as the subject matter expert in gerontology and dementia care.
Juliet has her BSW from the University of Iowa and an M.A. in Gerontology from University of Northern Colorado. Juliet is a longtime advocate for person centered care and is a frequent presenter on issues related to technology, innovation, and dementia care at national conferences.