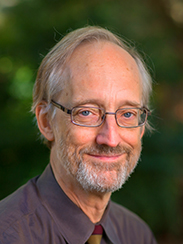 Dr. Philip D. Sloane, M.D., M.P.H.
Dr. Sloan is the Goodwin distinguished professor of Family Medicine and Geriatric Medicine at the University of North Carolina at Chapel Hill, where he co-directs the Program on Aging, Disability, and Long-Term Care of the Cecil G. Sheps Center for Health Services Research.
His clinical work has included serving as medical director of a skilled nursing facility, founding medical director of a dementia unit, director of a nursing home teaching service, and attending physician and quality improvement consultant to a Program of All-Inclusive Care for the Elderly. His research areas have included assisted living, nursing home care, infection management, and behavioral symptoms in persons with Alzheimer's disease. A recipient of the Pioneer Award from the Alzheimer's Association and of an Academic Leadership Award from the National Institute on Aging, he is a member of the 2020-22 National Academies task force on nursing home quality and is co-editor-in-chief of JAMDA – the Journal of Post-Acute and Long-Term Care Medicine.